Don't Change Ultimate INXS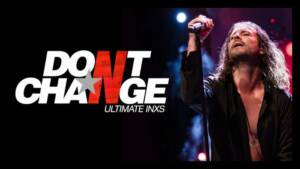 DON'T CHANGE-ULTIMATE INXS is the world's#1 INXS show and they are returning as part of their STRANGEST PARTY TOUR! Recreating all the energy and passion of INXS is an explosive 2-hour concert style show. Don't Change's electrifying performance is a Must See!
We can help you make this event if you're from out of town,
click here
for our short term accommodation options.
Date & Time: Saturday 15 Apr 2023, 8pm
Cost: $42.50
Venue: Panthers Bathurst
Unless otherwise stated Westhaven has no affiliation with the above event and it's listed here for convenience only. We offer no warranty or guarantee on the accuracy of the above information. We encourage you to visit the official event page and rely on its information instead.