Kevin Bloody Wilson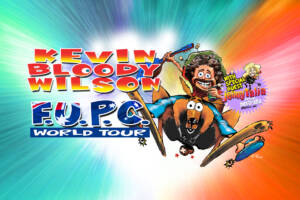 Attending The Kevin Bloody Wilson Show is an experience that is not to be missed. Kevin is a comedy legend who is known for his unique style and has become an institution in Australia. Seeing him perform is a bucket list item for many and an opportunity to be entertained by one of the country's most original comedians. We can help you make this event if you're from out of town, click here for our short term accommodation options.
Date & Time: Wed 08 Feb 2023, 08:00 PM
Cost: $65
Venue: Dubbo RSL
Unless otherwise stated Westhaven has no affiliation with the above event and it's listed here for convenience only. We offer no warranty or guarantee on the accuracy of the above information. We encourage you to visit the official event page and rely on its information instead.