Millfest 2023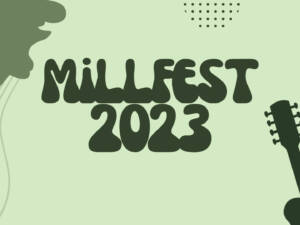 Come and spend a laid-back afternoon with us at Millthorpe's Redmond Oval, enjoying live music, food, handmade markets, and family fun under the shade of the London Plane trees. Let the kids have fun with the free activities while you relax, catch up with loved ones, and enjoy the warm summer evening. You can register for your free ticket today. If you want to be a stallholder, register on our website. Please note that space is limited and priority will be given to local stalls selling handmade goods or items for families and kids. We can't wait to see you there! This event is funded by the Reconnecting Regional NSW Community Event Program. We can help you make this event if you're from out of town, click here for our short term accommodation options.
Date & Time: 4th Feb 2023, 4:00 PM to 9:00 PM
Cost: Free (Still need to register for ticket)
Venue: Redmond Oval, Millthorpe
Unless otherwise stated Westhaven has no affiliation with the above event and it's listed here for convenience only. We offer no warranty or guarantee on the accuracy of the above information. We encourage you to visit the official event page and rely on its information instead.