Orange Winter Fire Festival 2023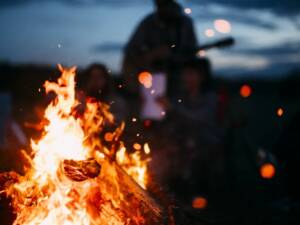 Join us at the Orange Winter Fire Festival 2023 - Experience the warmth! Immerse yourself in the true essence of a country winter as we bring you a series of captivating events. Indulge in a delectable meal accompanied by rich red wines beneath the vast, starry night skies of our region, or cozy up next to a fireplace. This celebration promises to ignite your senses with unique experiences that showcase the best of our region throughout the year. Key Events at the Winter Fire Festival 2023: Friday, August 4th - Millthorpe Village Night Markets Kick off the Winter Fire Festival with a spectacular start! Explore a variety of offerings from local producers, wineries, and businesses while enjoying live music and fireworks that create an enchanting atmosphere. Saturday, August 5th - Woodfired, Eugowra Experience the soul-warming ambiance of an afternoon spent with loved ones along the Mandagery Creek. Delight in the tantalizing aromas of woodfired pizza and slow-cooked meats, sourced locally. Savor regional wines, ciders, and beers as you relax to the sounds of live music performed by local musicians. The little ones will be entertained with a jumping castle, face painting, and their own special food options. Gather your family and head to Eugowra for a cozy Saturday afternoon. Stay tuned for the complete schedule of events, which will be announced closer to the festival. We can help you make this event if you're from out of town, click here for our short term accommodation options.
Date & Time: 4th - 6th August 2023
Cost: TBA
Venue: Various
Unless otherwise stated Westhaven has no affiliation with the above event and it's listed here for convenience only. We offer no warranty or guarantee on the accuracy of the above information. We encourage you to visit the official event page and rely on its information instead.