Tania Kernaghan & Jason Owen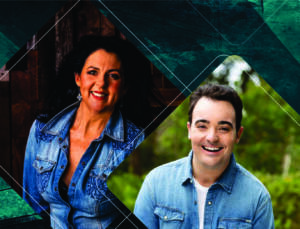 Australia's Best Unite! Tania and Jason's duet on John Denver's "Back Home Again" was a massive hit, prompting them to team up for a National Tour. Their music video surpassed a million views on social media, fueling their growing fan base. Tania Kernaghan, a renowned female country artist, boasts a stellar career with chart-topping albums and numerous awards. Jason Owen's successful albums, including tributes to John Denver and his Indigenous heritage, further cement his place in the industry. Experience their exceptional talent as they perform a mix of their own hits and timeless country favorites.
We can help you make this event if you're from out of town,
click here
for our short term accommodation options.
Date & Time: Friday 23rd June, Doors Open 7.30pm | Showtime 8.00pm
Cost: From $39
Venue: Dubbo RSL
Unless otherwise stated Westhaven has no affiliation with the above event and it's listed here for convenience only. We offer no warranty or guarantee on the accuracy of the above information. We encourage you to visit the official event page and rely on its information instead.