The Gerard V Comedy Hypnosis Show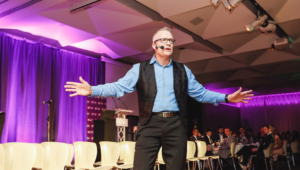 Broken Hill! Join me or an evening of Hilarious Hypnotic Comedy Saturday 29th April. Come for a night where you will see amazing volunteers demonstrate the power of their unconscious mind in displays of hilarity and mayhem. Your Comedy Hypnotist, Gerard V and his show are ready, willing and able to let you experience something very special with his hilarious Comedy Hypno Show. Clean, family friendly fun. No-one is picked on or pulled from the audience, it is volunteers only. We can help you make this event if you're from out of town, click here for our short term accommodation options.
Date & Time: Sat, Apr 29, 2023, 8:00 PM ACST (Adelaide Time)
Cost: $49
Venue: THEATRE 44 189 Wills Street Broken Hill, NSW 2880
Unless otherwise stated Westhaven has no affiliation with the above event and it's listed here for convenience only. We offer no warranty or guarantee on the accuracy of the above information. We encourage you to visit the official event page and rely on its information instead.