Dubbo Show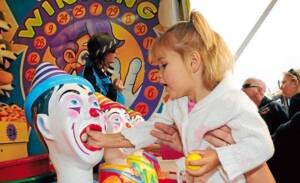 Since 1872, the Dubbo Show Society has been dedicated to fostering agricultural excellence through competitive events while providing a safe and thrilling environment to educate, engage, and entertain our visitors. As a non-profit organization, our primary goal is to promote these values. Mark your calendars for the 19th, 20th, and 21st of May 2023 as we celebrate the momentous 150th Regional Australia Bank Dubbo Show. Be sure not to miss the highlight of the event, The Grand Parade, which will commence at 2.30 pm on Saturday, the 20th of May. Immediately following the parade, we will have the honor of officially inaugurating the 2023 Regional Australia Bank Dubbo Show. We can help you make this event if you're from out of town, click here for our short term accommodation options.
Date & Time: 19th, 20th & 21st May 2023
Cost: $13 Online, $15 at Gate, $7.50 Pensioners, Under 5 Free (Bundles on Website)
Venue: Dubbo Showground
Unless otherwise stated Westhaven has no affiliation with the above event and it's listed here for convenience only. We offer no warranty or guarantee on the accuracy of the above information. We encourage you to visit the official event page and rely on its information instead.