Dubbo Stampede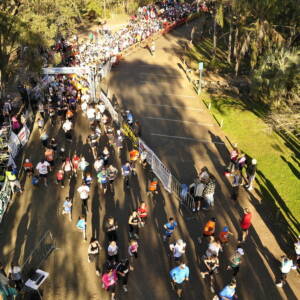 Join Dubbo Stampede in celebrating it's 12th year in 2022. This year will see the longest major running festival held in Dubbo at Taronga Western Plains Zoo. The Dubbo Stampede is a fun and inclusive running festival for all levels of fitness. Whether you are keen to walk or wheel 5.3km, run 10km, or smash out a half or full marathon, we have something for you! 1km Wallaby Wheel (all inclusive) 5.3km Dingo Dash 10km Cheetah Chase 21.1km Zebra Zoom 42.2km Rhino Ramble More information and to register: Dubbo Stampede We can help you make this event if you're from out of town, click here for our short term accommodation options.
Date & Time: Sunday 27th August 2023, All Day
Cost: Starting From $20.00
Venue: Obley Road, Dubbo NSW 2830
Unless otherwise stated Westhaven has no affiliation with the above event and it's listed here for convenience only. We offer no warranty or guarantee on the accuracy of the above information. We encourage you to visit the official event page and rely on its information instead.