Sara Storer Show Me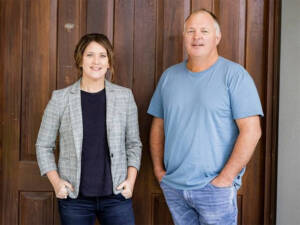 Sara Storer is an ARIA and 21-time Golden Guitar award-winning artist known for her authentic, rootsy country music across Australia. It's been three years since the release of her ARIA-nominated album Raindance. Now, Sara is back with her sibling Greg Storer, performing under the name Storer and releasing their first single "Show Me" from their upcoming album. Throughout history, some of the most creative and successful musical collaborations have been between siblings and their offspring - think Neil and Tim Finn, the Gibb brothers, The Carpenters, and even Nick and Tom Wolfe of the Wolfe Brothers. It looks like Sara and Greg have found that same magic with their energetic single, "Show Me." We can help you make this event if you're from out of town, click here for our short term accommodation options.
Date & Time: Fri 03 Mar 2023, 08:00 PM
Cost: $20 16yrs & Under, $39 Adults
Venue: Dubbo RSL
Unless otherwise stated Westhaven has no affiliation with the above event and it's listed here for convenience only. We offer no warranty or guarantee on the accuracy of the above information. We encourage you to visit the official event page and rely on its information instead.